FRIENDS OF SCHULL HOSPITAL
Friends of Schull Hospital is a registered charity. Number CHY 12610
Schull Community Hospital, South Colla Road, Schull, West Cork
email: friendsofschullhospital@gmail.com
Phase one of Schull Community Hospital's redevelopment plan was completed in mid January 2013.

The Hospital now contains 11 single rooms, 4 double rooms, and 1 three bed room. There is also a spacious dining room and a bright, airy day room complete with attached sun room.
In addition to the 16 long-term residents, Schull Community Hospital offers 3 respite beds, 1 community support bed, and 1 palliative care bed.

The 3 respite beds benefit as many as 150 people in any given year, not to mention their hardworking carers.

The community support bed is a god-send to any older person who is feeling vulnerable and in need of care and support after an accident or an illness.

Click here for details of how to donate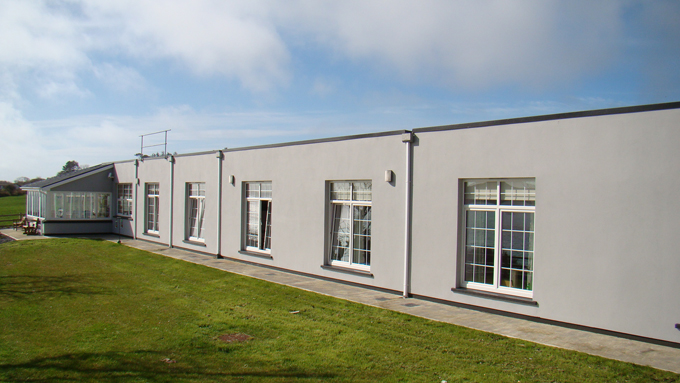 Above picture shows new addition with bedrooms either side of the hallway.

Friends of Schull Hospital Committee Members :

Michael Collins Chairman, Nora O Regan Treasurer,
Denis O Neill, (Secretary)
Michael Barnett, Jerry Quinlan, Nellie Cotter, Elizabeth Attridge, John Barry

Privacy Policy - Terms and Conditions